Learn how to make this lovely Halloween wedding cake using Marvelous Molds!
Tami Utley made this beautiful Halloween wedding cake with a sophisticated, Victorian style, proving that Halloween can be not only fun and games, but also richly elegant! If you look close, you'll see she used four of our molds: the Medium Chain Mold, the Left Prime Swirl and Right Prime Swirl molds, and the exclusive Ornate Rosette mold.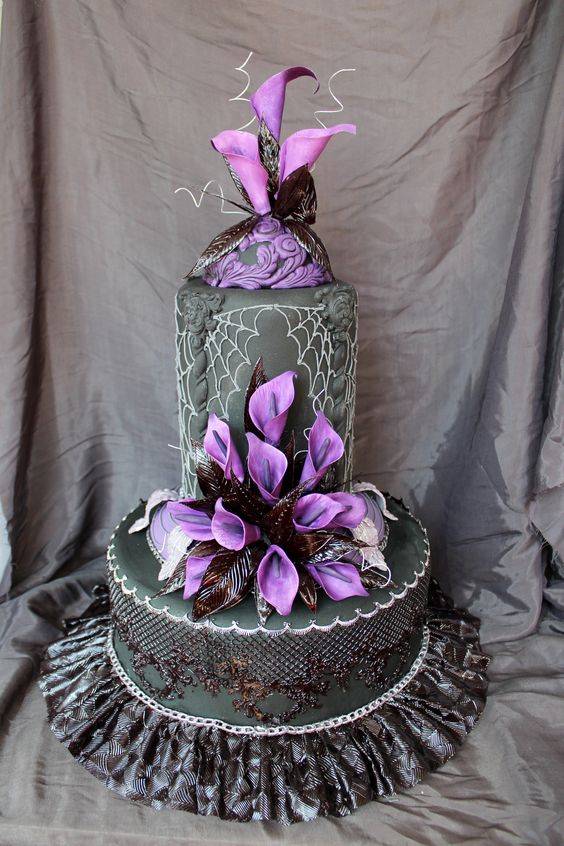 In her step-by-step tutorial, brought to you by our friends over at Edible Artists' Network, Tami will show you how she used our molds to make this amazing cake. You'll see her tips and tricks on how to use the Medium Chain mold, plus some creative ways of painting the scroll molds to bring out the detail and accentuate your cake. You'll also find out how to make her gorgeous calla lilies and the elegant lace ruffles that really take this cake to the next level.