November's Featured Marvelous Cake Artist is Ani's Cake Delights
Ani is a wonderful cake artist based in San Jose, California, and has been sharing lots of great photos with us, so we wanted to take a moment to spotlight her work. Here's a little bit about her: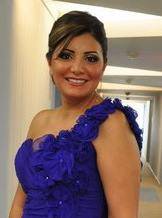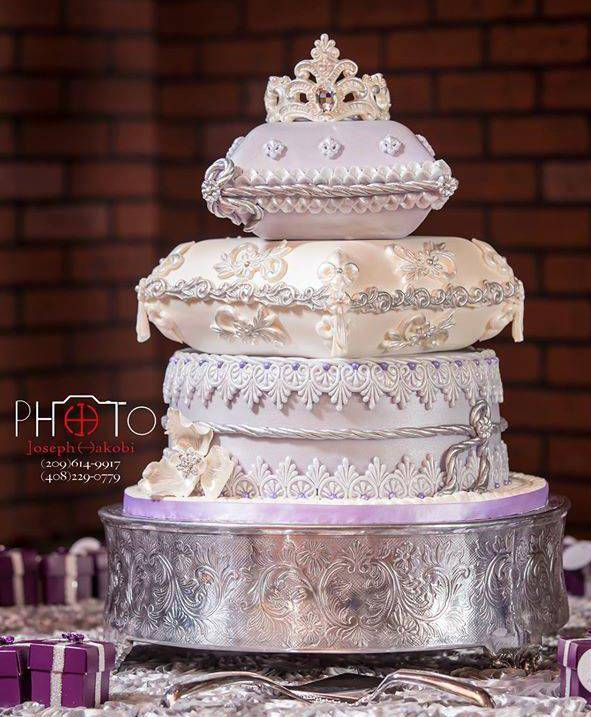 Pillow Cake by Ani Sarhadian of Ani's Cake Delights. Cake molds used: Edna Tiara Lace Mold, Becky Lace Mold, Betty Lace Mold, Kelly Lace Mold, Mini Fleur de Lis Mold, 3 Fleur de Lis Mold, Draped Ruffle Drop Mold and Ruffle Border Mold
"Hello!
I'm Ani, owner of the Ani's Cake Delights. My love for sweets and baking started at an early age when each birthday was made special to us by my mother's home made cakes which were decorated with each of our characters in mind. I remember how loved we all felt on our birthdays. I developed the same love and passion for bringing bright smiles to the faces of my clients by designing their cakes with their individual desires. With this aspiration I'm always looking for innovative ways to bring creative, magical, or simplistic elegance to my cakes. Although each cake that I make has a story of its own and is decorated uniquely by creative techniques; it is important to me that I am accurate and flawless with my methodology. I try to update my techniques as often as I can, therefore I am considering joining a culinary pastry programs to incorporate sensational designs in my cakes.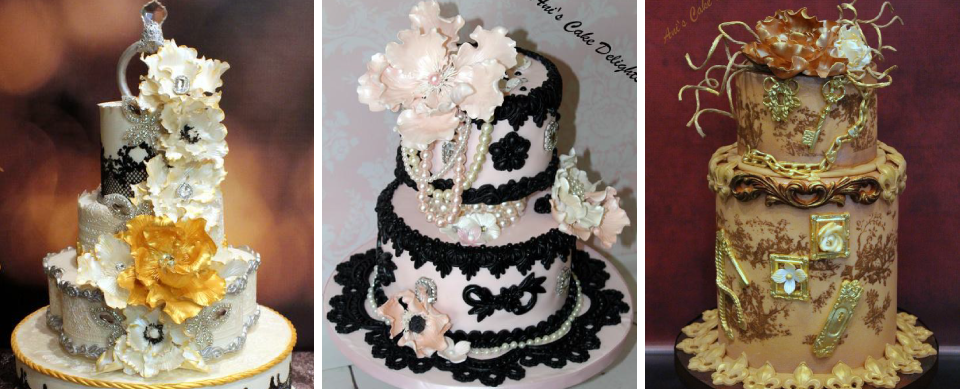 At Ani's Cake Delights, decorating unique cake design for each occasion is a task that is accomplished with passion for the smallest details and intricate embellishments. Completion of such task requires elegant design skills, royally brilliant jewels and vibrant color pallets as well as high quality tools and molds. I use molds from Marvelous Molds to be able to create delicate designs, and strive for excellence in any aspect of my designs. Marvelous Molds are easy to manipulate in different design elements. The molds create clean edges of each design and are easily extracted allowing each decoration to materialize in its imagined format. These intricate molds transfer clear lace patterns that are totally transparent to allow spectacular coloring. Marvelous molds also has a large selection of molds that allow my imagination to reach a new height.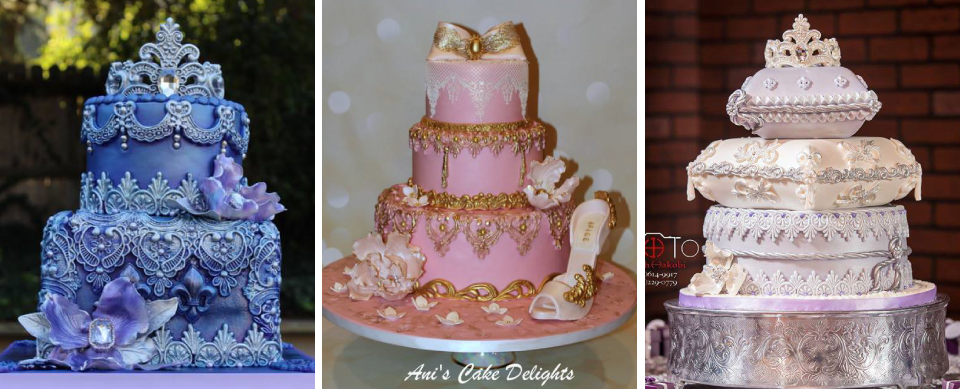 Thank you Marvelous Molds for your awesome molds! I will proudly continue using your molds."
-Anita Sarhadian, Ani's Cake Delights
Thanks for being such a great customer, Ani! If you'd like to see some more of her work or learn how to contact her at Ani's Cake Delights, visit her Facebook Page!
If you're interested in having your work appear in a Customer Spotlight, be sure to send us photos! We select Customer Spotlights from the customers who share with us either through email at contact@marvelousmolds.com or on Facebook at Marvelous Molds.
Love the designs you saw today? These molds will help you recreate them!