Marina Sousa's Border Molds Debut at Americas Cake & Sugarcraft Fair
We've just returned from an exciting first time show, The Americas Sugarcraft & Cake Fair in Orlando, Florida, where Marina Sousa's brand new border mold collection debuted to an enormous crowd. Marina's class and demonstration generated so much excitement that they quickly sold out.

Here, Marina accents the borders by painting them with a mixture of gold luster dust and lemon extract. Sugar pearls are used as centers in the Splendor Border Mold before filling it with fondant to give the flowers a more sophisticated look.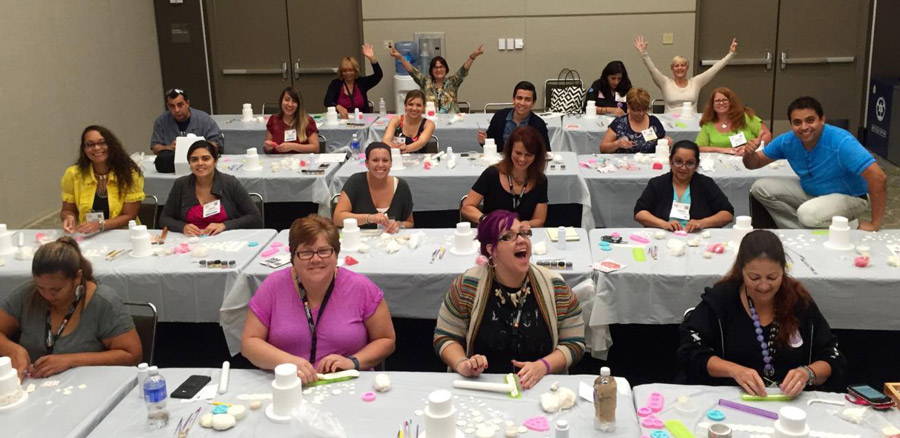 Crowds flocked to our busy booth to watch demonstrations of Silicone Onlays® and the new border molds by Chef Dominic Palazzolo. On the other side of our booth, Chef Jörg Amsler demonstrated mold making techniques using Copyflex™ Liquid Silicone and Silicone Plastique™. Our cake friends Carolina Lara, Mark Desgrosielliers and Amita Singh helped us keep up with hectic pace.

One of the attractions that made this event so special was the fashion show sponsored by Cake Central. Models strutted down the runway in outfits painstakingly created by sugar artists using a wide variety of sugar-based mediums. The new Brilliance Border Mold from Marina Sousa's collection was featured on the bodice of a dress masterfully created by the Sugar Mob: Carolina Lara, Chef Vanessa Greeley and Silvina Barboza. Diamond Swag Mold was incorporated into the ornate neckline and the golden tiara was made with the Edna Lace Mold.

We'd like to thank Satin Ice and all the volunteers for making this great experience possible.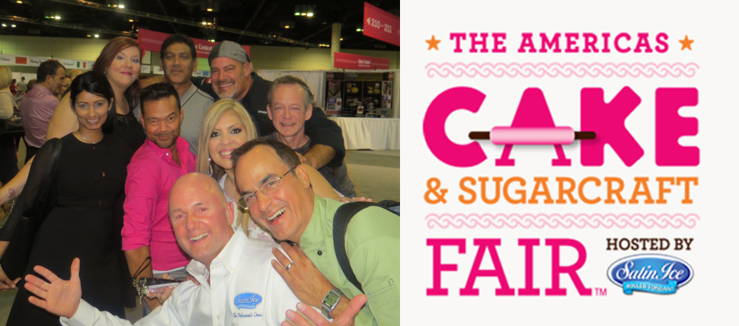 Top: Sarah Myers, Zane Beg, Chef Jörg Amsler
Middle: Michelle Sohan, Bryson Perkins, Edna De La Cruz, Norman R. Davis
Bottom: Kevin O'Reilly, Chef Dominic Palazzolo