Cake Tutorial by Earlene Moore
You can create a wide variety of elegant lace cake toppers using the instructions below with any of the lace molds available at Marvelous Molds.®

Styrofoam 1" X 7" X 7" Base
Floral Base
Small Styrofoam shape to support center of topper
(hidden support under topper)
Gum paste or Fondant with tylose added
Round Cookie cutter
Cornstarch puff
Saran Wrap
Toothpicks
Rolling pin or pasta machine
Piping gel
Paint brushes
Dusting colors
Pearl dust
Dry gum paste flowers (Cal Java)
Pearls
Leaves
Turntable
1. The floral Styrofoam piece can be purchased in most silk flower sections of craft stores. If unavailable, you can purchase the taller Styrofoam cones and cut the bottom section off for the topper and the top slimmer section off for the support underneath.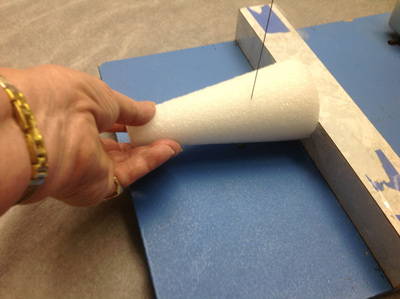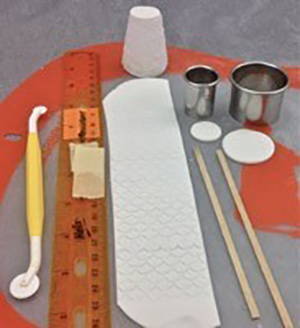 2. Cover the Floral Base and 7" square with saran wrap. Attach the floral Styrofoam to the 7" square with toothpicks. A small Styrofoam cone or sugar dough piece needs to be slightly shorter than the larger floral Styrofoam piece. It will fit in the center under the topper to support it. It will need to be covered with fondant/gum paste – especially on the bottom – as this will be sitting on the cake top. After covering it must be slightly shorter than the completed sugar topper.
3. Cut a circle of fondant/gum paste and smooth over the top of the floral Styrofoam with the overhang even around the top. This overhang of approximately ½ inch is what the lace pieces will be attached to with a slight amount of piping gel. You only want the piece dampened with the piping gel – sticky not slick.
4. This is the Support system for the cake toppers and your choice of lace and your creativity will design your cake topper. Once the lace has been added and left to dry for approximately 24 hours it can be removed from the Styrofoam and the support piece added underneath. Attach with royal icing or piping gel. Add other elements to the base as desired. If adding flowers – cut a 2 inch Styrofoam ball in half and cover with fondant/gum paste and insert wire/toothpick flower supports while fondant is wet.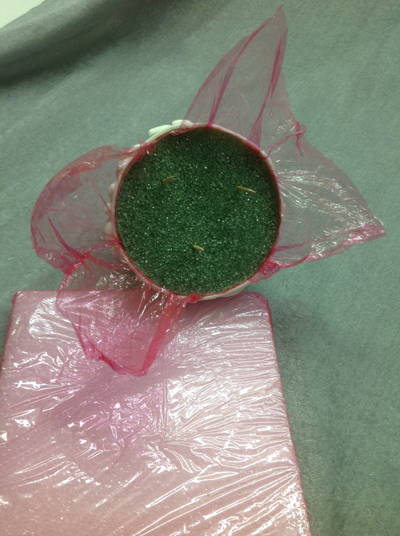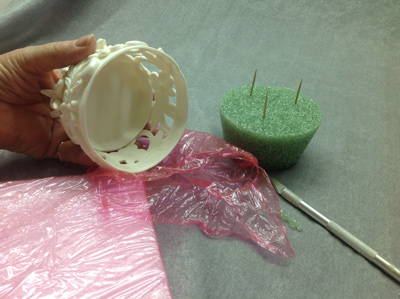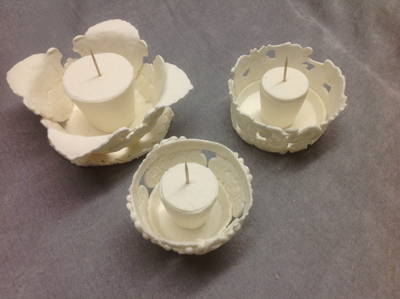 Floral Styrofoam under flowers covered with wood grain contact paper. (Made with Colette Lace Mold).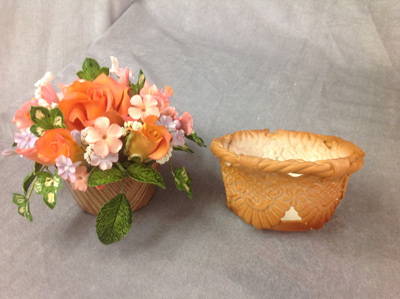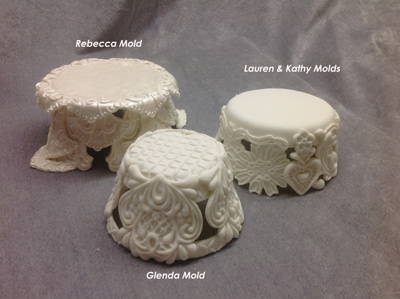 7. Use a pasta attachment to roll your 50/50 to a medium thinness. (I took it to a number 4 on my Kitchen-aid roller). Measure out squares of paste as wide as the Pearl Swag Mold and about 4 inches long. Use the Jem strip cutter to turn the paste into squares of fringe.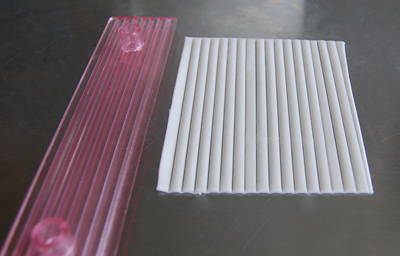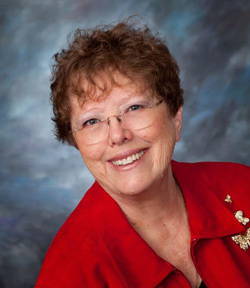 This lace cake topper tutorial was created by Hall of Fame sugar artist Earlene Moore. Earlene is known for her detailed lace cake decorating style and collaborated with Marvelous Molds® to create the entire line of high quality lace molds found on this website. To see more of Earlene's work, visit earlenescakes.com.